SOME OF OUR WORK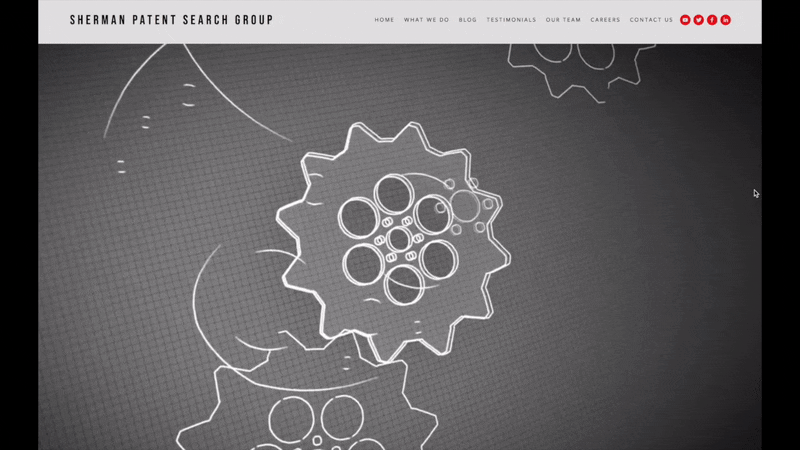 In what new ways can
we capture client attention
in a jargon-infused industry?
The world of legal services can easily drown potential customers in hard-to-understand legalese. The engineers behind this high-tech patent search firm wanted to attract new clients and stand out amongst the typical humdrum of the legal services industry.
​
We spearheaded their website and brand redesign, rewriting the company's benefits and features to better attract potential clients. The brand relaunch resulted in a skyrocket of new business leads.
How can we design to
stand out at events rife
with innovation claims?
​
The engineers behind the world's fifth type
of fuel cell wanted to stand out from their
text-heavy, data-laden competitors at trade shows.
​
We designed brand new, fresh marketing materials focused on rewritten product benefits to better illustrate the innovation's groundbreaking solution. Materials helped raise additional funding for the company.
How can we transform
data-heavy subjects to inspire a movement?
A new superpatient solution loaded their sales presentations with in-depth facts and figures which was offering little success in landing new business.
We designed a new sales presentation, transforming stark facts and figures into interesting and compelling visuals, immediately increasing interest in their innovative service.
​
​
How can we make
compelling content
out of technically intense data?
What's another high-performance carbon wheel?
We translated over-used industry wind tunnel data into estimated time gains on the courses most important to triathletes. We also developed the 'Average Deficit of Defeat' metric to quantify how much time a given product would get an athlete closer to a world championship qualifying spot.
​
Campaigns for aerodynamic equipment toppled sales goals and conquered industry usage metrics.
​
"​...[the new website] does a really good job relaying both the technical specs and then translating that into real world benefits… it's a thing that a lot of companies miss in their product descriptions on their websites."
​